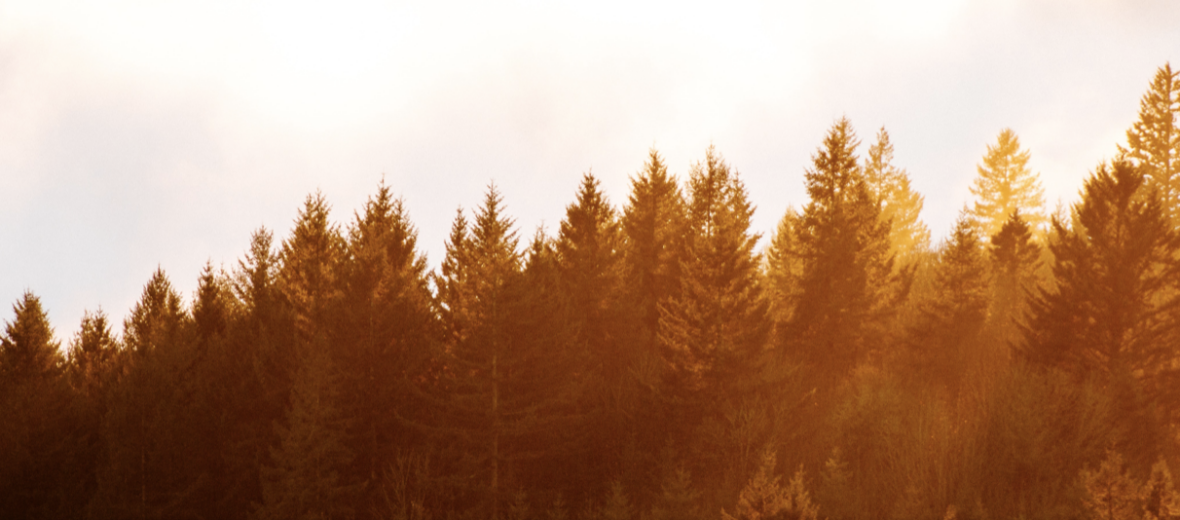 At exactly 12:00 am on January 1, the year 2020 slipped into the past, to live there forever in infamy. And what a year she was. We'll always remember her for the coronavirus pandemic that gave us Covid-19, social distancing, shelter-at-home, quarantines, Zoom meetings, face masks and the like. But she was so much more than that. She also brought political and societal turmoil such that has not been seen in nearly 50 years, economic ruin of epic proportions, racial strife more akin to the 60's than the 90's. She was a year of protests and revolution. Her influence will be felt globally for generations.
For those of us in the church, we are still dealing with the stinging questions of how and when we should meet (but not if). We are dealing with strained minds, marriages, and communities. Men, women, boys and girls are all struggling to make their desires for life fit the realities around them. There is also more opportunity for distrust as we realize the depth to which our global communication mechanisms have fallen into party propaganda outlets more that disseminators of information. Along with this distrust, conspiracies and frustrations have filled the passive mind and given birth to all manner of gremlins. Remember, I said "in the church". This is happening among the people of God. Therefore, we should take the opportunity that a new year gives us for reflection and recalibration.
A new year always brings fresh beginnings and people rightly set goals for themselves and make resolutions. The jaded and piteous among us make endless fun of the resolves, but they remain a perfect way to calibrate our desires and aspirations within the calendar year. We mock organizations who fail to forecast, plan, and set goals, yet we ironically mock individuals for doing the same. There's a whole list of psychoses we could blame for that little iteration of the human experience, but that is another topic for another time. Suffice it to say, we would do well to scratch out a short but important set of goals for this brand new year. And I would like to help you think about two that relate to the body of Christ. But before we get to those, look with me at a truth that will help us cope with today.
Lamentations 3:22-23 record the words that are on countless coffee mugs, inspirational posters, and not a few framed cross-stitched pictures hanging in the hallowed hallways of the pious. We've cheapened them to a cliché, but they are no mere epithet. Out of the gloom of exile and captivity, the hopeful words ring out, "his compassions never fail. They are new every morning; great is your faithfulness." Of course, we could hardly begin to imagine the hardship from which these poetic words were born. Lamentations is a collection of five poems marking the sorrow of God's people as they endure defeat, deportation, and the desolation of their cities, especially Jerusalem, which was razed entirely to the ground. God's people had been crushed beneath the hulking weight of the Babylonians. Their culture had been scattered and their temple destroyed. They were without the homes which they had built and the communities in which they thrived. They were now under the boot of foreign rulers who had far different purposes for their days. Worse yet, the place that represented God's presence among them had fallen as well, meaning to some that God had either failed them or abandoned them. These were low days.
The poem of Lamentations 3 catalogues the atrocities experienced in horrifying detail. But there is a turn in verse 21. As the author reflects on his broken teeth and frantic flight for life in a water-filled pit, he suddenly brings from the ashes of his circumstances a shining gem of infinite worth that causes the light to shine on him once more. He says simply, "Yet this I call to mind and therefore I have hope…." What is it that has crept into his shattered thinking? The "Lord's great love" (3:22). Now, in the middle of his broken estate, he begins to list the excellencies of the Lord towards his people. His mind begins to dream of the day when the Lord will judge all those who have come against him. "For no one is cast off by the Lord forever" (3:31). His final resolve before turning his attention completely to his oppressors is one of repentance. He confesses that he and his people have sinned and are experiencing God's just judgment. This serves to strengthen his trust in God's faithful goodness and love. The anchor for his hope is found in verses 37-39. "Who can speak and have it happen if the Lord has not decreed it? Is it not from the mouth of the Most High that both calamities and good things come? Why should the living complain when punished for their sins?"
Bad things happen. Bad years happen. Bad seasons happen. This is the reality of a broken world. But bad things don't destroy good things. The only story that has ever been told teaches us that it works oppositely. Good things destroy bad things. So that even when we are at the center of our bad thing, we can genuinely look up with hope. There is above us a good God who is calling for us to lift our heads. Look out of the mire and dung and sludge and behold a God who smiles. His warmth and light promise that we will be lifted out and cleaned up and given new clothes and a new everlasting home. This cannot be stressed more powerfully. No matter what chaos surrounds us now, there is new mercy dripping from heaven.
Realize the constancy of the poet's words. "His compassions never fail. They are new every morning." Every single morning is a fresh dose of new compassions. The Lord's kindness and goodness rain down on us with relentless affection. If we doubt that, it is because we have exalted the powers of darkness over the powers of light. We have believed the lie that sorrow is stronger than hope, that sin is stronger than righteousness. In the end, when the holy light of God is opened full upon the disease and violence and putrid hate of the world, it will be swallowed up and utterly consumed, tossed like so many soiled hospital sheets into the furnace of his judgment. For those who trust in Christ, the only thing that remains is the unmitigated blessings of an eternally good and generous God.
One resolve every Christian should make at the beginning of 2021 is to return to the Word. You can start by resolving to read the Bible through in the year, and that is an excellent goal. But what I mean is to clear the table of our influences. Turn off the television. Power down the tablets. Close the laptops. Lay aside the phone. Open the Bible. Open it every single day. Open it while you sit in line at the testing center. Open it for your children before bed…and before breakfast. Open it when you feel afraid. Open it when you feel happy. Open it when you have questions. Open it when you feel sure. Take measures this year to diminish the voices of the world so that you can hear with clarity the voice of God. This is the first resolve of the people of God after a difficult season. They return to his Word.
Secondly, make a resolve this year to return to the assembly. The pandemic is real and infection is possible, so weigh your efforts to stave off disease and sickness and possible death, but do so with one unwavering intention – to gather with the saints. It is not good for man to be alone. It is not good for Christians to neglect gathering with each other. Therefore, resolve to make that gathering an essential of your daily life in 2021. In our local church, we are working hard to minimize the risk for our congregation. Trust that work and take measures to protect yourself, but get up on Sunday, put on a mask, and walk confidently into the presence of other believers to lift up the mighty name of Jesus. He won't cast us off forever. In fact, he has promised that for whoever comes to him, he will never cast out (John 6:37). Don't turn around and cast him aside when things get complicated. He has not let you go; don't let go of him.
Start this new year in hope, but only insofar as you begin each new day. This year is only a collection of days bound together with a number. It can serve us, but only if we are not serving it. Begin today to seek the Lord afresh. If you fail tomorrow, don't wait for another major event. Just begin again immediately. The new year is a perfect time to make fresh resolves, but please don't miss that his mercies are new every morning. We need not wait to open our eyes on a new year, only a new day.