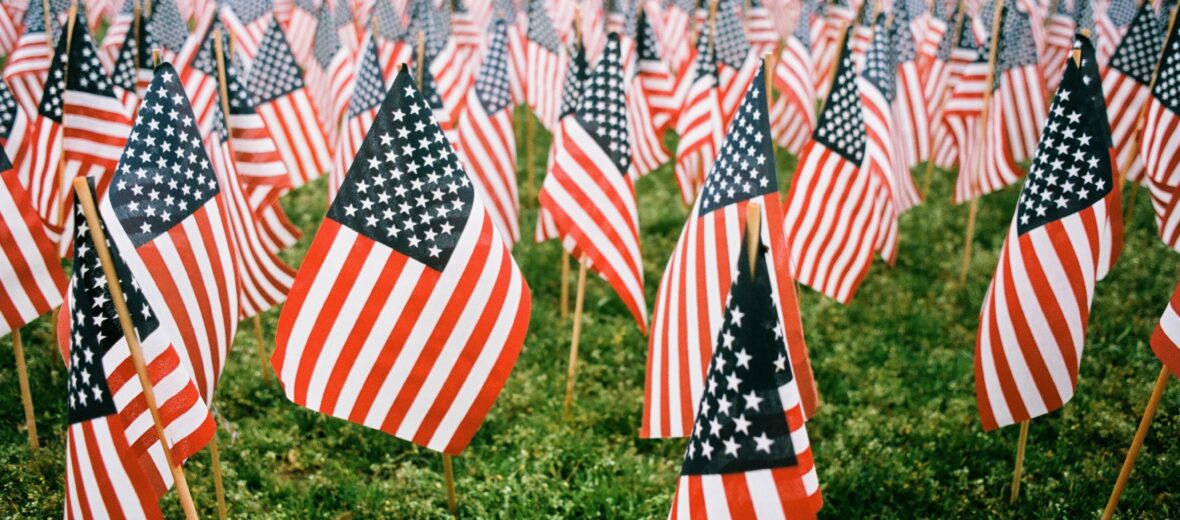 When the Bible says that love is demonstrated in the greatest way by laying down your life for another, something foundational about our shared human experience is illuminated. Fundamentally, we honor each other best by preferring another's life above our own. For many, this is a difficult reality to experience. It would take a dramatic act of courage or valor in the face of unusual circumstances. But for those who choose to serve in the Armed Forces, this is both a conscious choice and a daily opportunity. And while this willingness doesn't always reflect specifically Christian belief, it is in line with the nature of Christian love.
Today, we celebrate the lives of our veterans who served with faithful devotion the commitment to lay down their lives for the sake of others. Today, take the time to say thank you to someone who has served. Today, teach your children about the privilege they enjoy because of the sacrifice of our military personnel. Today, join us in this prayer of thankfulness for the lives of our veterans.
Heavenly Father,
You are a strong warrior. You are a present help in times of trouble. You wield the sword and shield on behalf of your people. You give us hope in the horn of your salvation. You are mighty. And you have laid down your own life for the sake of your people. For this we rejoice and thank you for the sacrifice you made on our behalf. Because of this, we can look forward to the hope of eternal happiness. We bless your name and worship you alone.
In your majestic plan, you created a people that would bear your image. One of the things you shared with us is the capacity to demonstrate love, great love. We have seen over the years, example after example of veterans of this country making personal sacrifice for the safety and advancement of our nation. They go long hours without sleep. They stand a post. They put in the work. They complete the tour. They train and remain vigilant all while doing what the rest of us do on a daily basis. They have cared for families, raised children, loved a spouse, cared for their community and neighbor. In many cases, they have also held other jobs. Yet faithful sacrifice became the code of their lives. 
We thank you for men and women, created in your image, who have demonstrated with their lives the principle of great love. We thank you for our veterans. May you bless them today with the gratefulness of the people they have served. May they know the thanks of a nation indebted to their willing and regular gift – the gift of their own lives. May they look with satisfaction upon a job well-done. And may they be reminded that the ongoing payment for our national freedom is made largely because of them. 
Thank you Lord that you have knit into the hearts of men and women the willingness to lay down their lives for others. As we honor our veterans this day, may we also look beyond to the hand of providence that upholds us all. 
To you alone be the glory. 
In Jesus' name, 
Amen