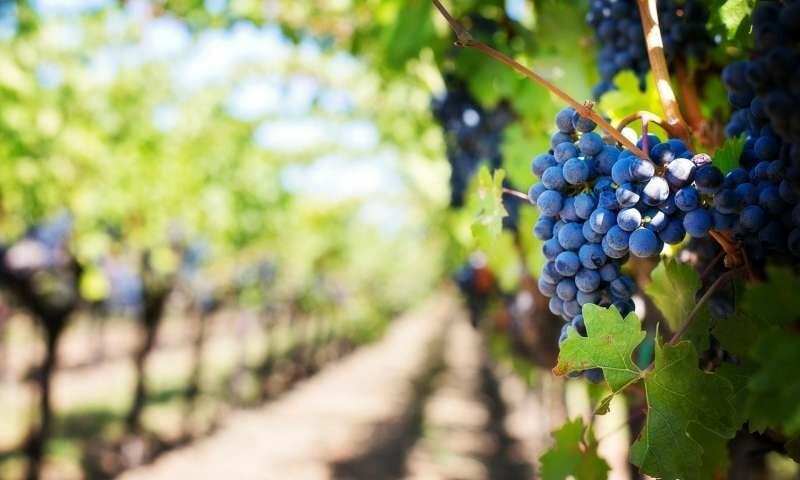 Everyone wants to be useful. No one enjoys being unwanted or left out and we all like it when our efforts are meaningful and make an impact. Most of us though, feel the effect of the world, of our own sin, and our own motives pulling at the edges of our work and always endangering our usefulness. Jesus cares about our work and our effectiveness. He used the word "fruitful" to describe someone who most fully embodied what it meant to live according to his kingdom. Thankfully, he spoke ages ago through the pen of Peter, giving us eight qualities that he says will keep us from dying on the vine.
In 2 Peter 1:5-8, we are given a clear roadmap toward fruitfulness as Jesus defines it. Peter is probably writing this letter from a prison cell toward the end of his life. Though there is no clear indication as to his specific audience, we can tell that he is encouraging Christians to hold fast to the truth that Jesus transforms our lives. He says in chapter 1 verse 3 that God's "divine power has granted to us all things that pertain to life and godliness". Not only that, but we gain these things through the "knowledge of him" and are told that we have been called not to something temporal and fleeting but to "his own glory and excellence". Peter is setting the bar high!
Don't let that be cause for discouragement and think that it's just another tall platform from which you will fall. Peter wants to make sure his readers understand that Jesus intends for us to embrace this high calling and that, in fact, he himself will ensure that we succeed. But he doesn't allow us to simply sit back and coast through the joyful Christ-honoring life. He makes clear that we are to work at building ourselves up.
If you want to add muscle and cut fat, you probably won't choose to sit on the couch all day eating potato chips. No, you'll want to watch your diet closely and only put into your body what will benefit it's growth. Furthermore, you'll want to exercise or lift weights in order to add the mass you were aiming for. These principles work not only for the physical, but the spiritual as well. Peter says we have become "partakers of the divine nature" (v. 4), which means the stuff of our spiritual make-up has changed. We are no longer corrupted or captive to sinful desires, but have been set free to live a life that pleases God. He desires that for his own glory and for our good, so he doesn't mince words when telling us how to do it.
Every Christian should think of their life's foundational quality as faith. It is the action of our will that places our full trust in Jesus and his atoning work for sin. Without it we cannot please God. Therefore it must be the cornerstone of our Christian life. But faith also then produces something in us. It doesn't lie tacit in our lives. It is as living and active as the Word which birthed it in us. So then we must strive to build on that faith, which is exactly what Peter tells us to do.
He gives seven supplements to faith that act to preserve us in effective and fruitful ministry: virtue, knowledge, self-control, steadfastness, godliness, brother affection, and love. There is a promise given at the end of this list which ensures us that "if these qualities are yours and are increasing, they keep you from being ineffective or unfruitful in the knowledge of our Lord Jesus Christ" (1:8).
Over the next eight weeks, I will be unpacking the riches of these qualities one by one. I hope you will immediately take courage that Jesus is at work in you to ensure you stay fruitful to the end and that you will return every week to pick up a new supplement as you build a life that will never quit or burn-out.