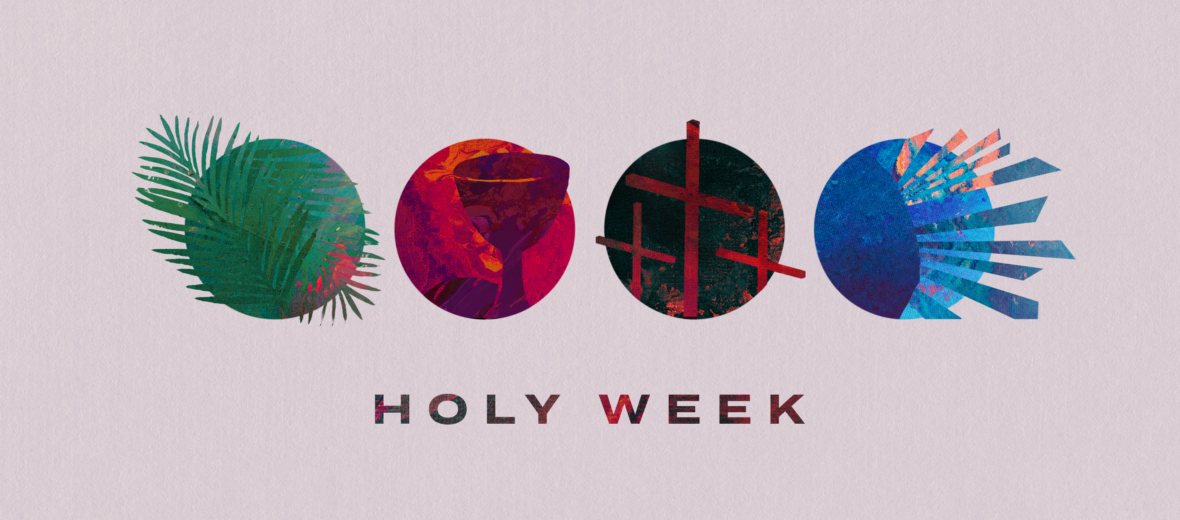 Scripture Reading for Easter Sunday
Matthew 28:1-10; Mark 16:1-8; Luke 24:1-12; John 20:1-29
Devotional Meditation
Jesus' resurrection is fundamental to core Christian belief.  Aside from Jesus being the Son of God, and belief in Him bringing eternal life possible, His bodily resurrection is an essential truth, by which we build our faith.  To deny this essential truth is to reject the gospel and thus miss salvation entirely (Romans 10:5-11). Today's scripture reading, and its theme, gives us varying accounts of this basic truth.  Some believe these accounts to be counterintuitive and mistakenly conclude they disprove Jesus' resurrection and invalidate Jesus' life and work.  But when I approach scripture, and its validity, I do so with belief in the sovereignty of God and the inerrancy of His written word.   Approaching today's devotional reading with those truths in mind, I found it helps me see the power and beauty of God's attributes and His good and perfect plan clearer.   As I read the varying accounts that seem to contradict each other, with my core beliefs intact, I can clearly see each version as complimentary to the other.
I had fun as I made out a chart of events from each Gospel's account of the resurrection.  I compared the differences and similarities. I looked closely at each character, and I got lost in the emotion of their shock, confusion, fears and sorrows.   The tender love and care Jesus displayed in each account connected the truth of His identity (Matt 28:5-6).  At the same time, these different accounts validated Old Testament prophecy (Mark 16:6; Luke 24:5-6). Unlike those who read with unbelief, I see the assurance for the believer of a future resurrection and inheritance (John 20;16-17). 
This whole study reminded me of a difficult event in my life.  This event had some of the same components – slight time variances, traumatized characters, eyewitness accounts, and a centralized fact. My family and I were traveling back to North Dakota from Louisiana by vehicle.  By all accounts we were traveling in a vehicle.  By some accounts, it was snowing; others say it was not.  By some accounts the roads were icy, by others they were clear.  By some accounts it was early morning, by others it was mid-morning. The vehicle somehow went out of control and rolled off the road and down an embankment, totaling the vehicle.  Everyone in the vehicle survived the rollover, but the family pet, all the luggage and packages were lost.  There were 4 passengers, 4 additional eyewitnesses and 6 emergency responders.  For insurance purposes, we had to recount the accident and get statements from the responders and eyewitnesses.  Each account was slightly different, and in some cases even contradicted another eyewitness account.  Cognitively judging the circumstances, time, and vantage point along with carefully analyzing the accident sight, the authorities could piece together what actually happened – having only a few known facts.  There were several renditions of one event from sources inside and out of the vehicle.  There was one fact that brought us all to the scene – we were in a vehicle that left the road, tumbled down an embankment and all occupants survived (later we found out, so did the family pet).    
The synoptic Gospels and the book of John all give some variations of one true event (fact); Jesus died, was buried, and rose again.  The disciples considered Christ's resurrection an essential part of the gospel they proclaimed.  My takeaway is that they did not end at just telling the story and its varying eyewitness accounts.   But they held to the truth in the story, so much so that nothing could dissuade them from it – the core truth that HE LIVES!!!!  
Prayer
Lord God, You are Sovereign Almighty, perfect in all your ways.  There is none like you that we should see you as a mere man.   Today's reading is evidence of that.  I thank you for the love you displayed to all mankind in the work you did on the cross at Calvary.  By this, you made it possible for us to experience life eternal in complete communion with you.  You knew that your resurrection would teach us so much about who you are.  Since no two people ever see things in exactly the same way, teach us how to hold your truths in our hearts singularly as we rightly divide your word. In Jesus name, Amen.
Today's devotional meditation was written for you by Cheryl Brathwaite.