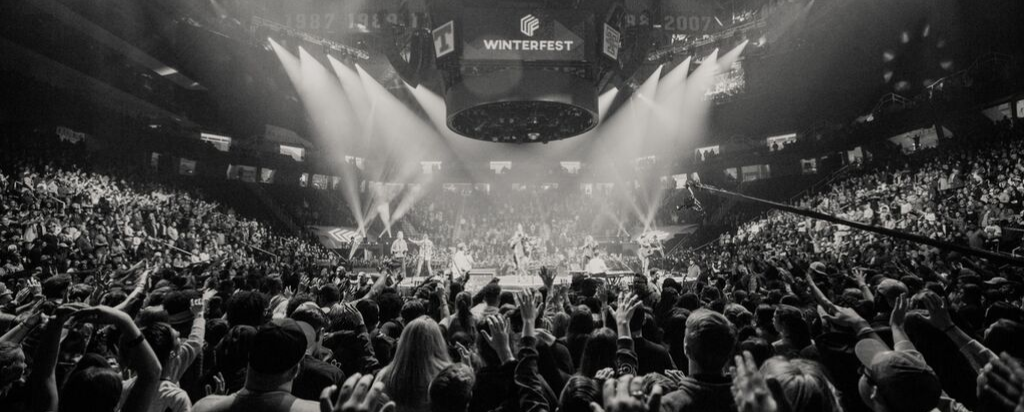 I rarely write about matters that stem from a television show. This is especially true when the show is a singing competition. But in the void of March Madness and the Masters, I have taken an unusual interest in American Idol. This has been the best thing I have found to scratch an itch for actual competition. I admit, I am desperate! In the first episode that I watched, viewers were introduced to Camryn Leigh Smith, a high school student from Acworth, GA. I was immediately drawn in to our local talent, especially when I learned that she told the judges that she loved to lead worship. From her audition it was evident that her talent was off the charts. I also appreciated that her attire matched the modesty of her countenance. These strengths made it evident to me that this young girl loved the Lord, but would her boldness be lost in the quest to become America's idol?
At first, I feared she would compromise. When the superstar judge Katy Perry told her that she could see a younger version of herself in Camryn, it seemed to me that Camryn enjoyed that praise more than I hoped. I say this knowing full well that editing bays often transform what a person actually says and does into something entirely different. And yet, I became increasingly intrigued. Whose approval would she seek? With each advancing round, Camryn's inner battle became evident. She would perform songs that she would admit were "secular" (language that we use in our circles), trying to meet the judges' expectations. Each week she moved her closer to a moment of truth. And then, the moment came.
On the episode that aired Sunday, she entered the stage with freedom and an inner radiance. She left no one doubting where she stood or whose approval she wanted most. Her opening lyric: "There is power in the name of Jesus." As she sang, she told all of America that Jesus is her life and she wanted to sing about the most important thing in her life. If you watched her sing, you know what happened. SHE CRUSHED IT!
After her performance ended, she then sat down with the judges. The conversation was profound. Katy Perry did most of the talking, and echoed to her the same thing she said many rounds earlier. The panel affirmed her immense talent, but they let her go. They critiqued her for not singing about something that included everyone in her audience. Perry told her that she was disappointed in her song choice and that she went to a safe place instead of continuing to grow out of her worship leader identity. They explained her need to grow, much like other artists who had started in a similar place and eventually became more interested in the music than the God that they first set out to glorify. In summation, they told her she is a worship leader and not the next American Idol.
Let me give you a few quick observations:
There is nothing safe about being bold for Christ. This was an irony of ironies. She had to choose if she would become America's Idol, or if she would lay down the idol in her own heart. She wanted Christ more than fame, and in this choice, she laid down the temporal for that which will stand for eternity.
She did make the safe choice. The center of God's will is always the safest place to be, even when rejected by the world. Apparently, Camryn understands the authority of the One of whom she sings. I pray that we can learn from her and do likewise!
I think the real reason Camryn was let go was that she did not turn out to be as teachable as Katy Perry had hoped. Camryn decided she did not want to become like the judge, because she cared much more of being like Jesus. There would be a day she would stand before Him and give an account of how she lived. Simply put, she cared more about this Judge (capital J), than this particular panel of judges.
It is my experience that everyone who lives for the Lord will have this same kind of moment of truth. Often, we feel the sting of rejection when we choose correctly, but regardless of what it costs, when we count everything else as rubbish, the greatest passion of our lives should be:
"that I may know him and the power of his resurrection, and may share his sufferings, becoming like him in his death, that by any means possible I may attain the resurrection from the dead" (Philippians 3:10-11).
Maybe not having March Madness isn't all that bad after all!