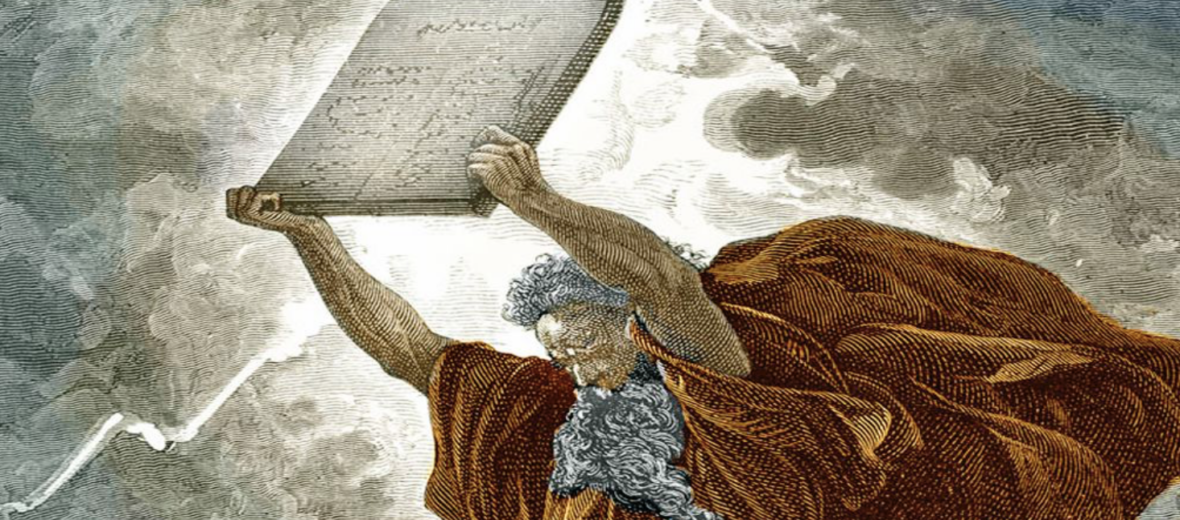 "Know therefore that the Lord your God is God, the faithful God who keeps covenant and steadfast love with those who love him and keep his commandments." Deuteronomy 7:9
I am thrilled and excited for you! If you are reading this article, it is likely that you are still being faithful to reading through your Bible in a year. I am praying that even when it gets challenging, you will stay the course. The benefits that I have received over the years from reading every single Word would be hard for me to distill into one article, let alone an entire book. I trust the Lord will bless you in like fashion. I have no doubt that He already is!
Deuteronomy picks up where Numbers left off. If you recall, Numbers is built around the two censuses that are found at the book's beginning (chapter 1) and close to its end (chapter 26). Except for Joshua and Caleb, God forbids the entire generation that He rescued out of slavery in Egypt to enter into Canaan. So Numbers tells the story of all that God wants us to know from the years of the wilderness. When Deuteronomy opens, the next generation has come of age and they are ready to fulfill God's plan for Israel in all the ways that their fathers and mothers forfeited. Deuteronomy reads differently from Numbers. Rather than record history in narrative form, Deuteronomy is built around the sermons that Moses delivers to this generation near the end of his life. These messages not only ready Israel's rising generation to enter into the Promised Land, but they also equip them with the Truth they will need to keep close fellowship with their Provider so that they can remain there. All of these truths are why we can rightfully describe Deuteronomy as a book for the next generation.
Here are some important matters to help you understand the book as you read it:
Deuteronomy literally means "second law." This title comes from the Septuagint, the Greek translation of the Old Testament, and means "repetition of the law," or "second law." This does not mean that the law given in Exodus is incomplete, or that the law that God gives in Deuteronomy is different. The heart of this giving of the law is found in chapters 12-26. Interestingly, the categorical order of these chapters follows closely with the ordering of the decalogue (another name for the Ten Commandments). So the second law isn't a new law, or completed parts of the law that were not finished, but rather, it explains the decalogue in more detail. Thus, reading this law should cause our hearts to rejoice! God doesn't leave us guessing as to how we can please Him. He loves us enough to tell us how He wants us to live plainly and with great detail.
Life in Canaan will be vastly different from life in Egypt and the wilderness. Moses longs for his people to abide in deep fellowship with God. Thus, he lets them know that the land they are soon to inhabit will be a wonderful place to live, but it will require them to remain faithful to the Lord. Deuteronomy 8:7 says that the land God is bringing them into is a good land. Chapter 11 states the same truth, but here Moses explains the land they will enter is not like the land in Egypt that is irrigated by the Nile River (11:10). Canaan is a land of hills and valleys, which drinks water by the rain from heaven. When Israel is faithful to live by their promises to the Lord, the land will prosper. If they disobey, the heaven's rains will be shut up (11:17). It is also worth remembering that when Israel enters into the land, the manna will no longer be supplied to them as it was throughout the duration of their years in the wilderness. They must get ready to work, for they will receive their sustenance from working the land. This truth calls this generation to a different way of living than how their parents lived before them. God tells them, "If you will indeed obey my commandments that I command you today, to love the Lord your God and to serve him with all your heart and with all your soul, he will give the rain for your land in its season" (11:13-14). Built into the rhythm of the Israelites' daily lives is their never-ending need for devotion. Oh how the same holds true for you and me.
God's grace is defined. The most famous paragraph in the book is found in Deuteronomy 6:4-9. These verses are at the heart of the book, and when Jesus is asked, "What is the greatest commandment?" these verses supply His answer: "You shall love the Lord your God with all your heart and with all your soul and with all your might" (5). These verses, called the Shema, were to be taught in the homes of God's people with daily regularity. And yet, the value in reading every single word is that you continue to the next paragraph: "And when the Lord your God brings you into the land that he swore to your fathers…with great cities that you did not build, and houses full of all good things that you did not fill, and cisterns that you did not dig, and vineyards and olive trees that you did not plant—and when you eat and are full, then take care lest you forget the Lord" (6:10-12). These truths should leave us amazed and forever grateful for God's grace. Though we don't deserve his love and do nothing to earn it, it is a free gift, just as the cities and houses and cisterns and vineyards were for the Israelites. So it is with our salvation. None of us deserves God's grace, and if we got what we deserved, "the wages of sin is death." Thankfully, Romans 6:23 continues, "the gift of God is eternal life in Christ Jesus our Lord."
Holiness matters. There are several places in Deuteronomy, living in the context of today's culture and in the present economy of grace, that are hard for us to read. When you encounter these verses and feel the force of how God exacts His punishment against sin, remember that God is setting apart a people from the ungodly kingdoms that surround Israel. These laws were given for a specific context, and our goal as faithful readers of God's Word is to mine from them timeless principles that God uses to govern people of all ages. So as you read, pray for wisdom, trusting that the Holy Spirit will supply it (James 1:5). All Scripture is God breathed, and we need every single word (2 Timothy 3:16). What a GREAT book! The way it is written is a parable for us. When God called Moses to lead his people out of slavery, he protested that he could not speak (Exodus 4:10). How fantastic it is that near the end of Moses' life we have a book based on His public speaking! God always equips us to do that which He calls us to do. Let's thank God for this wonderful book by reading it, understanding it correctly, and applying its truth to our lives.