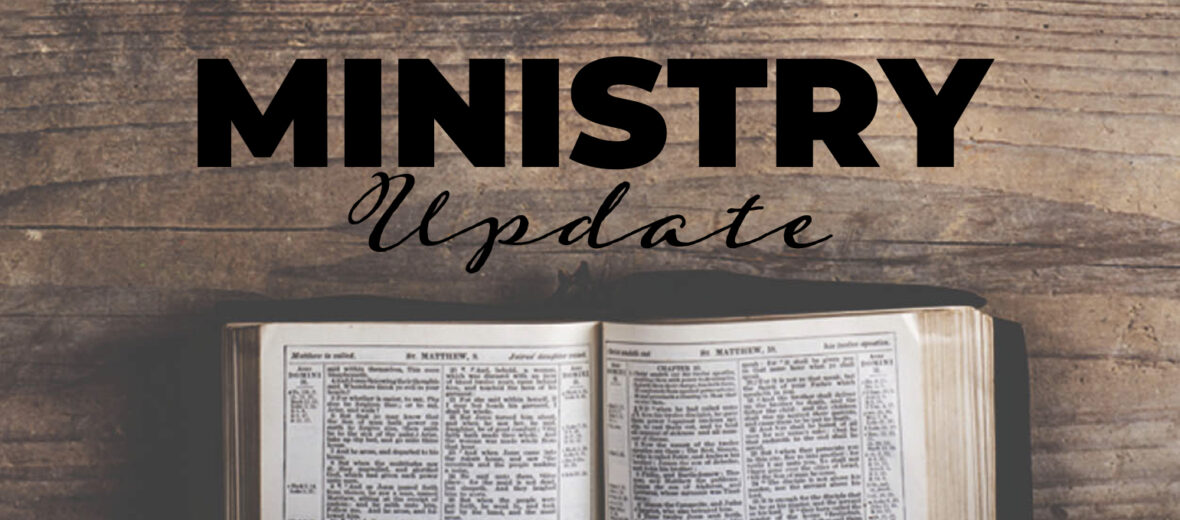 Last week we heard from government officials that restrictions would be loosened and that our state could start opening up. Well, that creates a lot of questions. We were asking the same questions you were. Does that mean we can start worshipping together again? When do we begin? What restrictions are still in place?
This pandemic creates lots of opportunity for confusion. But we believe in a God of order and want you to think and act with as much confidence as is possible. So, we have worked to create a Ministry Response Plan that will update you on how our church will minister. It is based on three levels: Green (all clear), Yellow (caution), and Red (everybody stop). Here is a reference guide of all the levels.
Use this quick reference guide to our church's basic response to the pandemic. For a larger view of the document, go here.
Smyrna First is currently operating at Yellow 2. This means the church offices are still closed and all ministries remain online with the exception of holding drive-in worship services (more on that later). The current level of response will be posted on our website at www.smyrnafirst.org/coronavirus. You may visit there for any updates and we will keep our response level current.
We are looking at certain markers to help us decide on what actions are best. Those markers are Government Restrictions or Orders, CDC Recommendations, Science Based Information on the Virus, and Shared Wisdom from churches and religious organizations in our area. Basically, we are listening to the government and scientists and exercising biblical wisdom shared with other believers in our area. Your pastors have spent hours talking with other leaders, both religious and government, to make the best decisions possible. After hearing from Georgia Baptist Convention leaders and the Governor's Office, we have come to understand that while government orders have been lifted on many areas to allow some freedoms, we must still exercise great wisdom with that freedom. To quote Spider-man's Uncle Ben, "With great power, comes great responsibility." We do have the power to meet, but we must be wise and understanding and use caution because we are still in the very middle of a global pandemic. Experts are telling us that Covid-19 cases are still on the rise and that cases won't plateau for another week or two.
For this reason, we are going to move slowly in implementing any plans to "return to normal". The lives of our church and our community are far too valuable for us to make hasty decisions and there is wisdom in caution. Keep reading for some action steps we are taking to help everyone think more clearly about ministry in the coming months.
Church Calendar
Church leadership has made the decision to clear our calendars for the months of May and June. This means that anything previously scheduled for those months has been removed. The changing nature of our culture and society due to coronavirus means that we will not be rescheduling these events. Instead, we will begin to schedule new events that will meet the standards of safety and wisdom these days require. We are doing this because it is an extremely low probability that anything currently on our calendar can be fully executed or even planned for with clarity.
Take VBS for example. The likelihood that we can gather hundreds of children and volunteers together every day for a week in June is a low probability. Science tells us that the virus won't be eradicated by then and no vaccine will be available. The government isn't confident that organizations should even be opening public restroom facilities, which makes meeting for hours on end difficult to say the least. On top of all this, how many parents will want to send their child into an environment of increased exposure for an entire week? Shared wisdom is showing us that many other churches are already restructuring VBS in ways that will answer these concerns and yet continue to provide avenues for ministry that will allow the proclamation of the gospel to children. Therefore, we are clearing our calendar and going back to the drawing board to come up with a ministry that is viable and effective. And we are doing that across the board.
We have not made any decisions on the July calendar as of now. We plan to make a call on what to do with July by the beginning of June.
Most of our summer programming is centered around CSK and Student Ministry. Here are a few brief answers to common questions:
Children's Camp – We will not attend camp at Shocco. If you have already paid in part or in full, you will be refunded your camp costs in full. If you have made donations for scholarships, you may request a refund by contacting the church office. Donations for scholarships not refunded will be held for any future children's camp scholarships.
VBS – We will not hold an on-campus VBS in June. We are planning right now for a redesigned VBS and will release details as soon as they are ready.
Student Camp – We have not made a final call on Student Camp as it comes in July. Crossings is giving us complete freedom and is working with all churches closely as we make decisions. We will update you on this decision as soon as possible.
Outside Organizations using the Church Facility – Organizations outside of our church will not be invited back to our facilities until we reopen the Weekday Education program. This includes private family events.
Smyrna First works hard to provide you with opportunities to grow in the truth, engage in the mission, and connect to your community. Your pastors and staff care deeply about our church calendar and clearing the months of May and June was not a decision made lightly. However, the end result will be clarifying for you as you try to plan and will clear the way for us to design ministry that meets the need of the day.
Worship Services
We are not setting a date for when we can return to in-person gatherings at the church. We are watching the markers and planning carefully so that we can return to in-person gatherings as soon as we can while still providing safety all attending. Once we are confident in our ability to keep people reasonably safe while holding in-person services, we will schedule it and look forward with great joy and anticipation for that time!
For now, we are continuing with providing an online service as a resource for you to worship privately at home. Tomorrow will look the same as the past few Sundays. But…!
We will be holding Drive-In Church on May 3 at 10:45am in the West Parking Lot. Look for more details next week for what to expect, but we are thrilled to be able to gather together in this way so we can at least see your faces. We are staffing this service by asking people personally to serve. So, if you haven't heard from us, plan on joining us for worship with no additional duties, even if you normally serve on Sundays.
Church Conference
Since we can't gather in person, it is impossible for us to hold our quarterly church conference this month. Our Leadership Team has posted a report that includes our financial records for the quarter in the Member Care Portal on our church website.
We sincerely hope we can meet in July. Any business we would have covered in this conference will be moved tentatively to the July meeting.
A Quick Word about Change and Certainty
The coronavirus pandemic is a novel and dynamic event. This means it is something new that none of us has faced before. We are literally writing the script as we go, building the plane in the air so to speak. We understand that leadership decisions have real outcomes and are making such decisions as carefully as possible including a multitude of counselors. That being said, we also cannot foresee the future. Circumstances are changing around us daily as the world tries to adjust to this new reality. The ministry response plan posted above is based on our organization of the best data we have available to us today. If the world shifts on us again, we will simply adjust accordingly. All that to say, trust what we are saying today. If it changes, we will let you know.
What doesn't change is the Word of God. "The grass withers, the flower fades, but the word of our God will stand forever." (Isaiah 40:8) Hold fast to the word of God. Stay in the Scriptures daily. Cling to the wisdom that comes not from this world, but from the one who made the world.
As always, we love you and long to be with you again. God bless you and keep you and make his face to shine upon you.