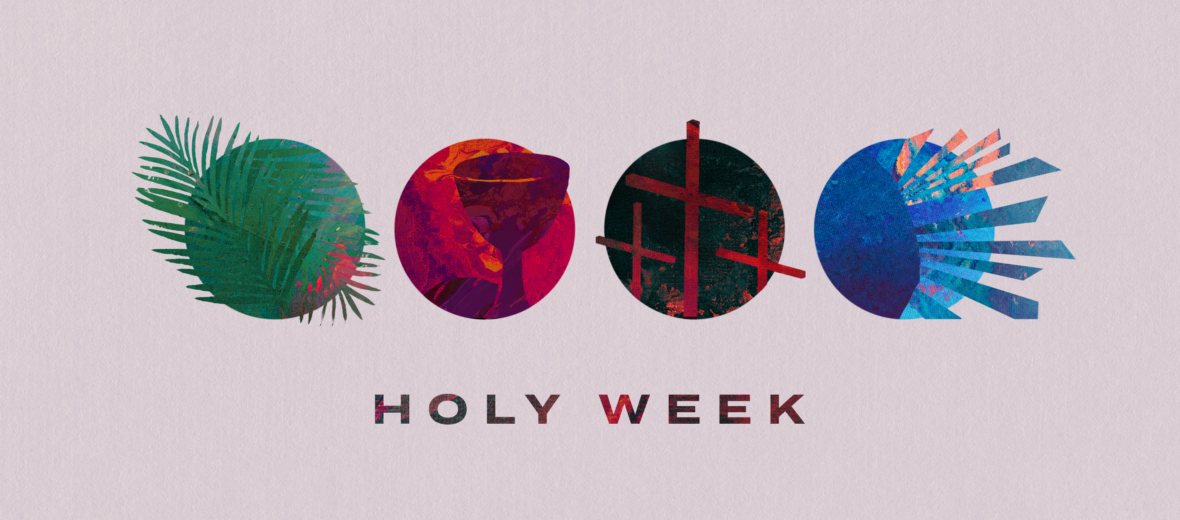 Scripture Reading for Monday
Matthew 21:12-13, 18-19; Mark 11:12-19; Luke 19:45-48; John 12:20-50
Devotional Meditation
After reading the events of Monday, I'm struck with the raw emotion of Jesus, his followers, and his doubters. Jesus feels hungry, then disappointed, when he finds no figs on the fig tree. Peter and the disciples seem astonished at how quickly the tree withers away after Jesus curses it (Mark 11:21).
Jesus displays righteous anger as he overturns the seats and tables of those buying and selling in the temple, pouring out their coins, using a whip of cords to drive them out, and commanding them, "Take these things away; do not make my Father's house a house of trade" (John 2:16). Jesus quotes Isaiah 56:7 and Jeremiah 7:11, "My house shall be called a house of prayer. But you are making it a 'den of robbers'" (Matthew 21:13). The disciples quote David, "Zeal for your house shall consume me, or as a contemporary version reads, "My devotion to your house, O God, burns in me like a fire" (John 2:17).
After expressing frustration toward the religious leaders, Jesus turns and shows compassion toward those seeking physical healing. "And the blind and lame came to him in the temple, and he healed them" (Matthew 21:14). Imagine the joy and excitement the healed must have felt!
But then, notice the stark difference between the children, worshipful and celebratory, crying out, "Hosanna to the Son of David!" and the chief priests and scribes, fearful of the people, indignant about the children worshipping (Mark 11:18, Matthew 21:14). The religious leaders were also upset about the lame walking and the blind seeing!
In another intense emotional moment, as Jesus contemplates the difficult path his father has prepared for him to walk, he reflects, "Now is my soul troubled. And what shall I say? 'Father, save me from this hour'? But for this purpose I have come to this hour. Father, glorify your name" (John 12:27).
Despite feeling hunger, disappointment, anger, frustration, compassion, and a troubled spirit, Jesus continues to speak truth, quote scripture, and encourage his followers to "believe in the light" (John 12:36). In the midst of the range of emotions that he himself and those around him feel, Jesus speaks these words about what it means to follow him, "Truly, truly, I say to you, unless a grain of wheat falls into the earth and dies, it remains alone; but if it dies, it bears much fruit. Whoever loves his life loses it, and whoever hates his life in this world will keep it for eternal life" (John 12:23-24).
While we can all connect with feeling a variety of intense emotions, sometimes all on the same day, as Jesus did on the Monday of Holy Week, unlike Jesus, we do not always have pure motives and a heart that seeks to obey and glorify God. We must ask ourselves if what we feel aligns with the heart of God. Is our anger a righteous indignation, like Jesus who sought to protect his father's house as a place of worship? Or, are our emotions misplaced, like the religious leaders who feared people more than they feared God?  Does our heart burn with compassion for the lost and long for them to know Jesus? Or, are our tears wasted on trivial matters while we ignore weightier, eternal matters? What thoughts and emotions might Jesus need to cleanse from the temple of our hearts?  Jesus was disappointed to find only leaves on the fig tree. What fruit will he find in our lives?
Prayer
Father, you are the astonishing, everlasting, immortal, maker of all things. In our lives, we shift from emotion to emotion, driven by experience after experience. You are unchangeable. As we define and search our feelings, may we do so according to the Spirit you have poured out on your people. May we align ourselves with the heart, mind, and emotion of our great God. Produce in us the fruit necessary to sanctify us and glorify yourself. We surrender again to you today that you might be pleased with us and that we might be delighted in you. In Jesus name we pray, Amen.
Today's devotional Meditation was written for you by Alyssa Beard.